Our kits comprise highly detailed, precision cast, single piece resin body shells, for fitting to proprietary chassis units.  Ancillary items including glazing, buffers and underframe components are included where necessary. Comprehensive instructions are included.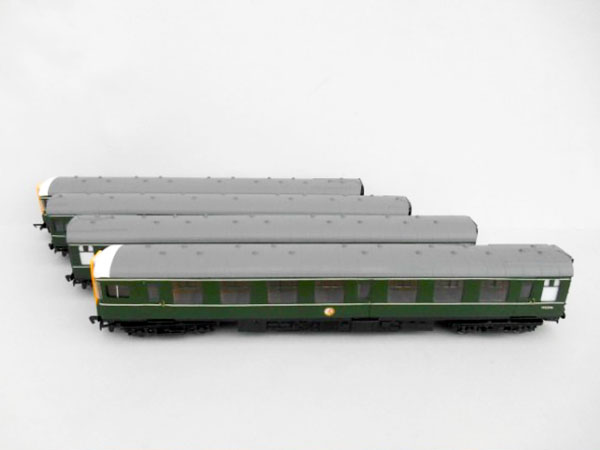 Kits are also available fully finished for fitting to customer's own chassis (main line locos only); or complete, ready-to-run. These options are built to order and can be supplied with specified running numbers or detail livery variations to customer choice at no additional cost.
Buffer beam detail is available for an extra £5 per end.
Postage and packing is £5 for kits (£9 for 3/4 car multiple units), £9 for ready to run models.
To order please email your requirements to johnsilverfoxmodels@msn.com (preferred) or phone to +44(0)161 285 5210
We will advise availability.
Payment by debit/credit card, Paypal or bank transfer all accepted.
Some of our newest arrivals