The British Rail Class 114 diesel multiple units were built by BR Derby from September 1956 to July 1957. Forty-nine 2-car units were built, numbered E50001-49 for driving motors (later renumbered 53001-49) and E56001-49 for driving trailers (later renumbered 54001-49).
With their original 150 hp BUT engines, they were found to be underpowered for the local scheduled services, and lost time especially when towing a van (which was a regular occurrence in that area). As a result of this, several 3-car formations were put together using two power cars and one trailer. These were usually used on the Grantham – Boston/Skegness workings during 1957.
E50049/E56049 was introduced with 230 hp versions of the power unit, which proved to have a much more acceptable power to weight ratio, and during 1959 and 1960 all the class were fitted with these more powerful engines.
PRICE
2 Car – £280
Fitted with Hornby DCC ready chassis
LIVERY OPTIONS
BR Standard Green with white whiskers
BR Standard Green with small yellow panel
BR Blue full yellow ends
BR Blue / Grey full yellow ends
PRICE
£48
Comprises :
Bodyside Overlays
Resin Cabs
Underframe and other ancillary parts as illustrated
To complete requires :
Mk1 coaches : TSO/SO x2
Mechanism : Hornby Class 121
Paint
Transfers
Instructions included.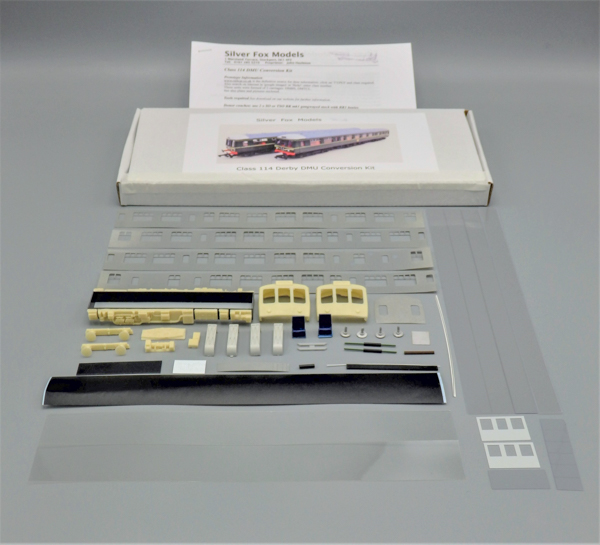 PRICE
£14
Comprises :
Bodyside Overlays
Glazing
Vinyl Door Handles
Guard and Driver Grab Rails
Instructions included.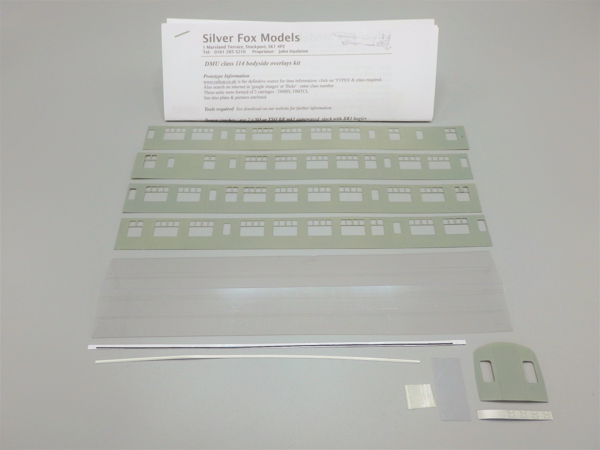 PRICE
£12 each
Comprises :
Resin Cab End
Flush Glazing